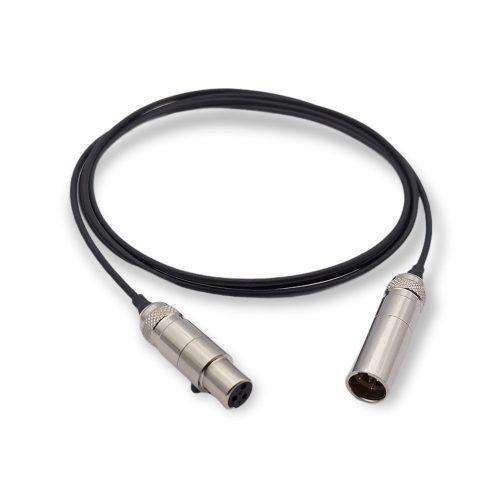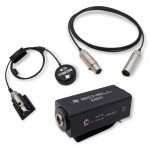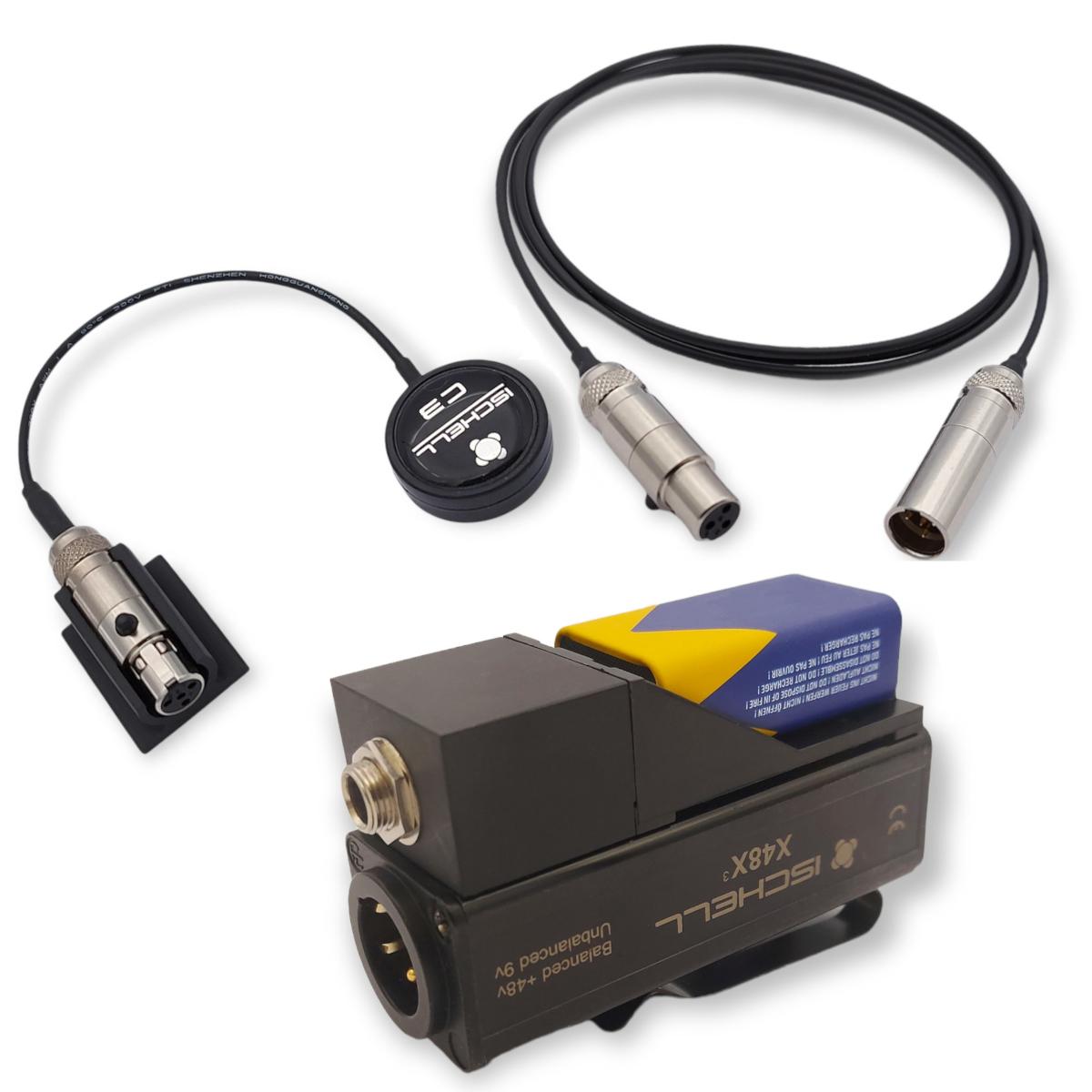 X48XC
289,00€ - 389,00€
System suitable for small or light instruments such as the violin, viola, oud, ukulele, etc. C2 or C3 contact microphone, mini XLR connectors, operation on phantom power, XLR output, 9v battery option + output Jack, connecting cable 2,2mm in diameter, belt clip, high levels on stage...
Description
Reviews (5)
Q&A (1)
Description
Modules X48X with C2 or C3 contact microphone – 9v battery option + output Jack
These systems are composed of a module X48X, a 2,2mm diameter connection cable with Mini XLR connector and a C2 or C3 microphone kit adapted to your instrument. The 9 volt battery option allows you to power the system autonomously, so you can go out directly Jack or compensate for a lack of phantom power.
The advantage of these systems is the lightness and miniaturization of the connectors and cables used, particularly well suited to small or light instruments such as the violin, viola, oud, ukulele, cavaquinho, etc. But also the possibility of carrying the module on the belt, the operation on phantom power or 9v battery which can allow to connect in Jack on an amp, a wireless transmitter or on effects pedals with of course all the advantages of the contact microphone Ischell, feedback resistance and sound quality!
Specifications:
C2 or C3 contact microphone kit. Microphone characteristics
Microphone kit length: 15cm for violin and viola, 45cm for other instruments
Mini XLR turntable to be fixed on the instrument with adhesive putty, double-sided or Velcro.
All-metal Mini XLR connectors
Connection cable supplied with the system. You have the choice between a length of 1,2 meters and 2,2 meters depending on whether you want to wear the module on your belt or put it on the ground.
Operation on phantom power from 9 to 48v.
9 volt battery operation option + output Jack
Low cut 3 positions available on the case: Flat / 180Hz / 360Hz
Balanced XLR output
unbalanced Jack out with the 9 volt battery option
Belt clip
audio adhesive putty for the contact microphone supplied
Double-sided adhesive tape and Velcro scratch provided for fixing the microphone kit
Microphone dimensions: Height 12/13 mm with the putty - Diameter: approximately 25 mm
Module dimensions: 75 x 30 x 30/35 mm
Online user manual
Semi-rigid storage case
Q&A
I am interested in the X48X with the C3 contact microphone for use on a violin; is there any particular wireless transmitter you would recommend to work well with this? Thank you.
To use this system with a wireless transmitter, you must take the 9v battery option which allows you to power the Ischell system and output in Jack to go to an instrument transmitter. No particular recommendations on this point, it must be an instrument transmitter with Jack input. Systems with XLR input that provide phantom power are not suitable.