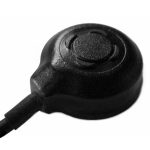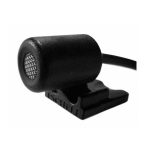 2X48 + ACVX
633,00€ - 687,00€
Contact + aerial microphone for violin, viola, mandolin, cello… Removable installation, mini XLR connectors, independent outputs on XLR + Jack, works on 9 / 48v phantom power or 9v battery, all conditions ...
Description
Reviews (3)
Q&A
Description
Contact and aerial microphone special for violin, viola, mandolin, cello… All conditions…
Specifications:
ACVX contact microphone + aerial kit
Light mini-XLR connector for violin, viola, rounded mandolin… to be fixed on the tailpiece with Velcro or on the side with putty adhesive
The 3,5m long connection cable Jack/ Min XLR or Jack/Jack depending on the choice of connection is provided
Volume knob for each mic
High Pass 3 positions Flat / 180 / 360Hz
Phantom power 9 to 48v possible, the battery does not wear out
Battery powered 9v (250 hours) for outings Jack in the absence of 48v
Independent balanced XLR outputs and Jack asymmetric
XLR outputs and Jack can be used simultaneously
putty to fix supplied
User manual
Storage pouch
Options:
Violin type clamp connector, suitable for flat mandolin, maximum thickness 45mm (More? Contact us)
6 meter link cable instead of 3,5m
Q&A
There are no questions yet.