Professional microphone systems for acoustic instruments: folk acoustic guitar, gypsy guitar, classical and flamenco guitar, Celtic and pedal harp, double bass, cello, viola and violin, mandolin, ud, kora and n'goni, piano, hang, handpan, balafon, vibraphone etc.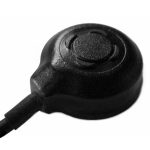 Contact microphone
The model AirBag-C Ischell is a new type of contact microphone that attaches to the instrument with a brand specific audio adhesive paste. The sound is comparable to a microphone, fidelity, warmth, width, air… With the acoustic insulation and the feedback resistance of a piezo sensor, allowing to play in conditions of high levels on stage. You can easily use it in an amp, apply effects or make clean loops. A revolution in the amplification of many instruments on stage! An innovation Ischell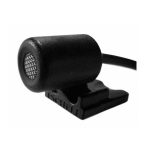 Miniature Aerial Microphone
The model AirCapt Ischell is a miniature condenser microphone with a design studied to be placed as close as possible to the sound on the instrument. It optimizes sound recording with more gain, less feedback and less pick-up of ambient noise. Particularly suited to acoustic situations or as a complement to our contact microphone, it faithfully and very naturally reproduces the sound of your instrument with precision, dynamics and allows comfortable levels on stage without a microphone stand.
J48-Series

inside J48C

Contact microphone, fixed installation (drilling required), output Jack asymmetrical, works on 9 volts battery, high levels on stage ...

289,00

€

- 338,00

€