Professional microphone systems for acoustic instruments : Gypsy guitar, acoustic guitar, flamenco guitar, classical guitar, celtic and classical harps, doublebass, cello, viola and violin, ud, kora and n'goni, piano and more…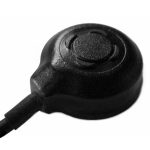 Contact Microphone
The Airbag-C is a new type of contact microphone. It's the sound of a microphone, natural and faithful, with the feedback resistance of a pickup. You can easily use it in an amp, apply effects and loops… A revolution in the amplification of many instruments on stage ! An ISCHELL innovation.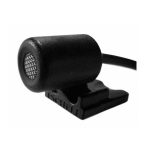 Air Microphone
The AirCapt is a miniature microphone designed to be placed closer to the sound source. More gain and less feedback. Particularly suitable for acoustic stage, it very naturally and faithfully reproduces the sound of your instrument and allows comfortable levels on stage without microphone stand..
J48-Series

inside J48C

Contact mic, fixed installation, balanced Jack out, works with phantom power or 9v battery option to work with unbalanced Jack out, high levels on stage…

249,00

€

– 347,00

€
Laurent – 18/01/2018 – J'avais essayé de sonoriser mon Dobro (ou guitare à résonateur) en fixant au niveau des ouies un petit micro (de la marque xxx) alimenté en fantôme. Le son était correct mais impossible de pousser le volume sonorisé : où que je me place, c'était larsens et compagnie. Rendez-vous chez Ischell, on était parti pour installer le J48C en externe sous les cordes sur le biscuit à coté du chevalet, mais mes cordes sont trop près du corps, donc pas de place pour placer le micro. Du coup on a démonté le résonateur et placé le micro d'un inside J48C sous le biscuit, puis fait sortir le jack en perçant un trou sur la tranche. Première répét,  ça sonne d'enfer : le son est fidèle au résonateur, pas le moindre larsen ni résonance parasite ! Cerise sur le gâteau : le micro respecte la dynamique du jeu. En effet, je n'ai pas besoin de monter le volume sur l'ampli ou la sono quand je passe en chorus : il me suffit d'attaquer les cordes plus fort, puis de jouer plus doucement en rythmique et ça le fait. Ca roule, donc. Je pourrais tenter éventuellement d'utiliser mon dobro pour faire du métal ?! Merci, Ischell. Laurent de Saint Nazaire (Okie, Doctor Robert)
Serg – 09/01/2018 I bought an X-Jack system for my double bass about 6 months ago. It's a very organic sounding mic! For loud situations I have to rely on my piezo pickup mostly (but I often send both signals to sound engineer, 'cause the mic gives 'air' to the sound, and he blends them) but for medium volume gigs I love to use the Ischell. I even compared it to one famous branded hi-end mic in a studio. We vere all surprised: they sounded pretty much identical, the difference in sound was really slight! So I highly recommend the Ischell mic!
P.s. The instructions provided helped a lot! Sometimes, with different basses it might take 30-40 minutes to find the best place for intallation. Moving the mic slightly (3-5 mm) to one or the other side may produce great effect on the sound! It's like an equalizer.
Susanne Globisch – I just got the X-Jack and installed it in my Celtic Harp. Installation was easy, I found the right spot in the harp rightaway (in the middle between the strings and the side of the harp works best with my gut strung Salvi Egan). Plugged it in my amp (Acus Cremona) – and WOW, what a sound!!! Warm, strong, and precisely defined. Ideal to playing harp via a Looper!  Thanks for this great product and your excellent customer service!!!
Giovanni Weiss 15/08/2017 X48 + CPJ My name is Giovanni Weiss. I would like to briefly tell you my meeting with Ischell.
I'm playing 32 years of Django Reinhardt guitars / selmer guitars and have always the same problem, the acoustic decrease of the guitar. I tried various microphones and pickup systems, and they all failed after the first concert. I have a project with the NDR Bigband and unfortunately I have mostly because I do not use my Django guitar because I simply can not get through as soon as the sound is about right, humming and whistling everything so loud that you have to make it quieter again. A few days ago I got the Ischell system. When I unpacked, I thought of myself a new one ???? I made it and first the acoustic of the guitar checked, if something changes, but everything well. Then I connected it to my amp, made a few settings and see there finally there was pressure and still an acoustic sound. After a few more settings and recordings, I was thrilled and noticed that now the problems of picking up these guitars are finally solved, and in a perfect way without damaging the guitar or changing anything. I'm really looking forward to playing my Django guitar on every concert !! THANK YOU ISCHELL !!! I will also try the system with the Air Mic and the Contact Mic and tell you. Giovanni Weiss
Hervé Calvayrac 06/08/2017 X-Jack J'amplifie ma contrebasse ¾ avec un micro ISCHELL X-Jack. Le résultat est au-delà de toute espérance (en association avec un ampli Schertler jam 200). Le son acoustique est vraiment la, pas de déformation, chaleur du son de ma contre et précision sont au rendez- vous .
La pose est délicate et m'a demandé pas mal de temps, il faut être précis et patient, mais l'aide d'Ischell a été rapide et efficace, cela vaut vraiment la peine de se donner du temps pour l'installation, car après ce n'est que du bonheur, le résultat est époustouflant. Je remercie au passage Ischell pour la gentillesse et le grand professionnalisme à mon égard.
Hervé Porta Delsol 02/08/2017 inside J48C9 Sur mon ampli ACUS one Fourstring 5, le son original de ma guitare Martin OM 28 vintage se trouve pleinement restitué grâce au système Ischell Inside J48C9. Je recommande vivement ce produit, dont le rapport qualité-prix me parait amplement justifié.
De plus, l'accueil et les conseils aident à réaliser un bon choix.